How to share the folder in Windows XP
If you want to play the music files saved in Windows computer. The folder contains the music file can be reached from Alix through network. To enable this, the folder should be configured to be shared in network at the Windows computer where the folder is located in. This document explains how to share the folder in Windows XP. It is relatively easier than in Windows 7 or 8.
How to share the folder in Windows XP
To open Windows explore, click "Start" button and select "My computer".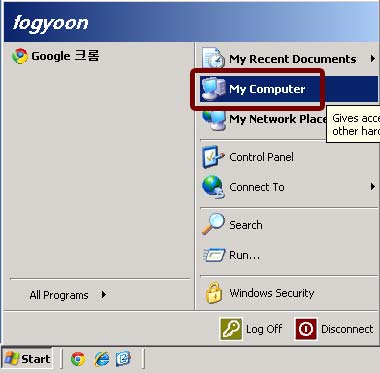 Go to find the folder you want to share to network.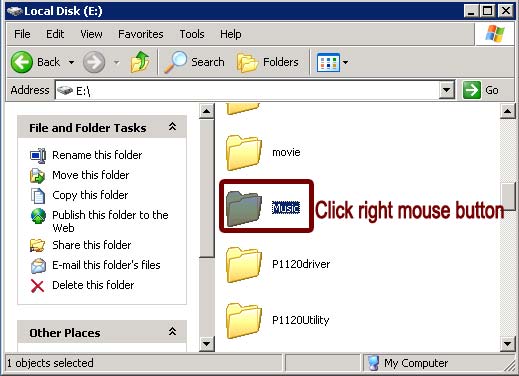 Point the mouse over the name of the folder and click
right
button of mouse. And then select
"Sharing and Security"
at drop down menu.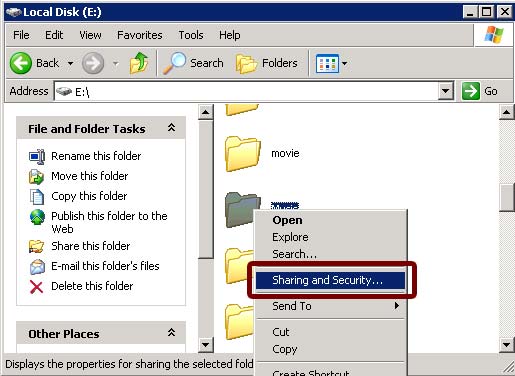 Select
"Share this folder"
and click "OK" button to apply it.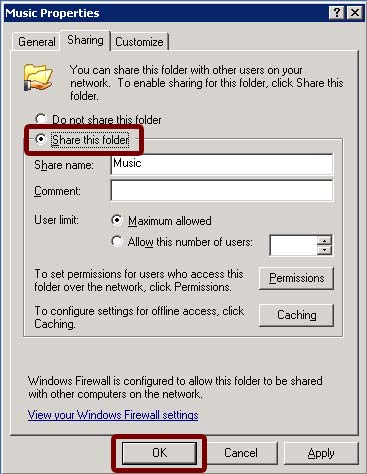 Now this folder will be shown on other network devices including EasyMPD.
How to register the shared folder in EasyMPD
Click "Search Directories" in EasyMPD WEB GUI and then check if there is the folder, you've shared above, in the search result. If it is shown in the list you can register it to a Music directory with "Register" button.