MPD, Alix, APU and EasyMPD
[MPD and Alix]
MPD(Music Player Daemon) is a music player program used on Linux. It is a special program for playing music like Foobar 2000 and JRiver that are used on Windows PC.
Unlike other music playing programs commonly used on the desktop PC, MPD functions as a Server itself and is remotely controlled by the program called MPD Client. It is cut out for network player itself.
It may sounds a little strange and you may wonder why you need a Server to listen to music. To be more specific, here are some more information.
There is a computer without monitor that can not be connected to keyboard or a mouse. This kind of computer is used only for a special purpose. However, if this is well taken advantage of, you can enjoy music with higher-quality sound than you do on the general PC. It is because, unlike general PCs, this computer has no function and electronic parts that are unnecessary for playing music, remarkably lessening noise and allotting more resources to the music player. Alix is the computer board that is praised and welcomed as a streamlined music-player computer.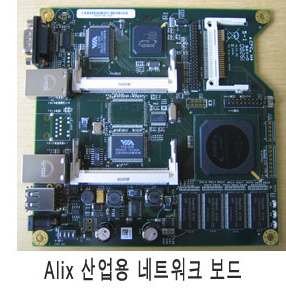 There is this Alix board in which MPD, music-player program is installed. And it is connected to audio system. Because Alix board has no monitor, keyboard, or mouse, the user may need additional remote controller that can operate Alix so that he or she can choose and play music. But you don't have to worry about it. All you have to do is just to use your smart phone as a remote control after you install an MPD client program on your cellphone. (for reference, MPD client program can be installed not only on cellphones but also on tablet PCs, laptops, desktop computers.)


Imagine yourself sitting in the sofa, using your cellphone to choose and enjoy the music you like. You don't have to take CD out of the case and put it into the player. You don't need to go to your computer and don't need to use the keyboard or the mouse to choose the music on the computer, either. You don't need to get irritated by the noise on the PC fan. Instead, you can appreciate higher-quality sound than the general PC-Fi. What a wonderful life with better music sound!
It may be because of this advantage that pre-existing network player of audio industry are sold at an astronomical price. If you use Alix board, you can get a network player as good as those pre-existing ones. The truth is the pre-existing network player, which is sold for more than $10,000, uses the same program on the computer board as that on Alix.
The computer board used for a special purpose, like Alix, is called Embedded Board. Unlike commonly used PCs, Windows OS can not be installed and used on this kind of Embedded Board (Windows is not so good an OS enough to be used for music player. It is because a variety of processors for different functions other than music player occupy many resources in Windows OS.) That is why OS called Linux has to be installed on the Embedded Board, but it is not an easy job. It is dealt with by Linux experts. Of course there is Voyage-MPD, a Linux version for distribution, that is more easily installed on Alix. But this is not more than Linux. The users of Linux tend to have trouble installing, setting up and managing it.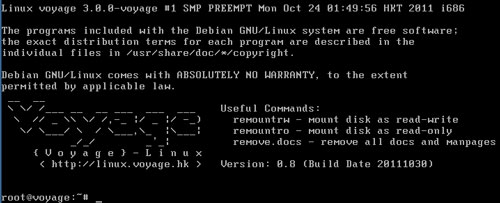 [EasyMPD]
EasyMPD will solve these troubles for you to use Alix as network music player.
Anyone can do easier installation and on the Web all settings are readily available with just several mouse clicks. And most functions for network music player are already built-in. All you need to do is just to select and use the function you want.
You don't need to study Linux for listening to music anymore.


[EasyMPD Key Features]
MPD Player
DLNA/UPnP Media Renderer
DLNA/UPnP Media Server
Bubbleupnp Server
Apple AirPlay
Consistent and easy software update
Easy web-based user interface
Easy initial installation using Wizard
Tuned and optimized OS to improve sound quality
Wireless network connection is available.
USB external HDD or memory stick can be connected for music file storage.
The connected USB external HDD is automatically shared to network. So you can use Alix as a storage server as well like NAS.
The connected USB external HDD or memory stick is used as virtual memory to extend the physical memory of Alix.
Can backup and restore DB and settings
Can play DSD files in DSF and DSDIFF formats.
Supports most existing lossless music files.
Album cover art extraction function
Detect corrupted music file in MPD DB Update
LED in front of Alix shows the status of the network player.
Remote help service
Dual-Alix
Go to see EasyMPD configuration.
Go back to "Getting Started"